How to Fill Your Storage Unit by Taking Advantage of Deals throughout The Year
The holidays always hit hard on consumers' wallets. Instead of spending all your holiday dough in November and December next year, use your storage unit and this guide to buy presents throughout the year to get the best deals. Maybe you're planning on buying a new house next year and want to stock up on appliances. You may not know when it's cheapest to buy certain items like refrigerators or mattresses, so we've broken it down by month with data from Consumer Reports, Real Simple and U.S. News and World Report.
January:
The most well known January sale is the "white sales" on bedding, linens and towels. White sales were first started in America in 1878 by
John Wanamaker
as a successful attempt to keep turnover high and prices low at his store. Other great buys during January include swimwear, toys, treadmills, ellipticals, televisions and winter clothing.
February:
The best sales in February revolve around President's Day. A big sale item? Mattresses. Pick up a newspaper and easily peruse through all the sale fliers for the best price on what you're interested in. You can also find great deals on humidifiers and indoor furniture.

March:
You leave behind the clutches of winter in March so it's no surprise that you can find discounts on winter clothing and sports gear for the next season of snow. March is the time of many spring breaks, so you can also find great deals on luggage. New television models ship out in March so you can find an older television for the right price. Watch out for sales on digital cameras, MP3 players and Blu-ray players.
April:
April showers bring May flowers but they also bring great deals on rain coats. Since the rainy season is so short, retailers need to get their gear off the shelves quickly so you can find great prices. Plus, with spring cleaning ending, this is the best time of year to shop at thrift stores. With winter over, this is the time to prepare for next year's cold weather by buying a snow blower at a lower price. Other great finds could include laptops, computers, lawn mowers and spring clothing.
May:
Once winter is completely behind you and summer is winding up, look out for sales on athletic apparel and shoes. Retailers will want to get last season's goods off the shelf so take advantage of the deals. This is the month to buy a refrigerator because newer models start hitting stores in the summer so you can find a great price on an older model. You can also find deals on camping and outdoor gear, small electronics and law mowers. Don't forget to scope out Memorial Day sales!
June:
Early summer is when peak wedding season starts and retailers take advantage of this by having fantastic dishware sales that you can take advantage of. You can save anywhere between 25 and 50 percent on a new dish set.
July:
Still in the midst of wedding season, July is a great month to find deals on home décor. That includes table linens, cutlery, picture frames, sofa pillows and candlesticks. Prepare for all your fall wedding gifts during June and July. July is also the time to buy furniture because new models will be taking over show rooms soon.

August:
With summer fading away, you can find great sales in August for swimsuits, grills, outdoor furniture and, of course, air conditioners. You could fill your storage unit with swimsuits that you bought for up to 70 percent off.
September:
With the holidays gearing up and new models fast approaching, September is a great time to buy household appliances with the exception of refrigerators (see May). This includes ovens, washing machines, dryers and dishwashers. You can also find sales on bikes for next summer.
October:
October isn't historically a great month for sales but one thing you can take advantage of is back to school supplies that weren't snatched up before school started. Shop a year ahead every year for major savings.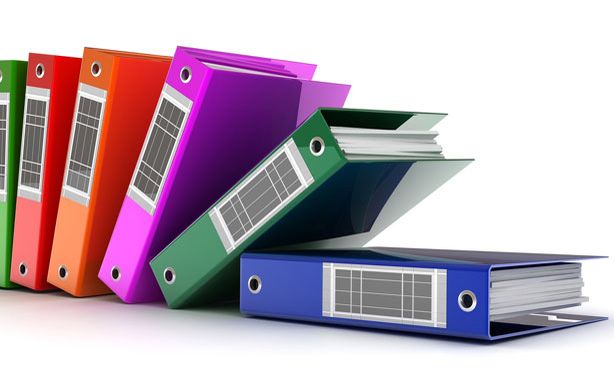 November:
If you've planned correctly all year, you won't have to spend your Thanksgiving break surrounded by competitive consumers at Black Friday but that's always an option and you can find sales on just about anything. This is another great month to buy an air conditioner with cold temperatures underway. Plus, pajamas and slippers, the popular Christmas gifts, go on sale in November to gear up for the Holiday. If you don't like the prices now, check back in January when they're on clearance. Other good deals include baby products, grills, toys and GPS navigators.
December:
Much like November, December offers a plethora of deals and sales on items, but hopefully you won't have to do much last minute holiday shopping. One great buy in December is outerwear. Fall is the peak season for buying scarves, hats and gloves so retailers want these items off their shelves. Now that you know when the best sales are, start stocking up your storage unit with these gems until you need them later in the year. You'll score a great deal and take up the extra space lingering in your unit.